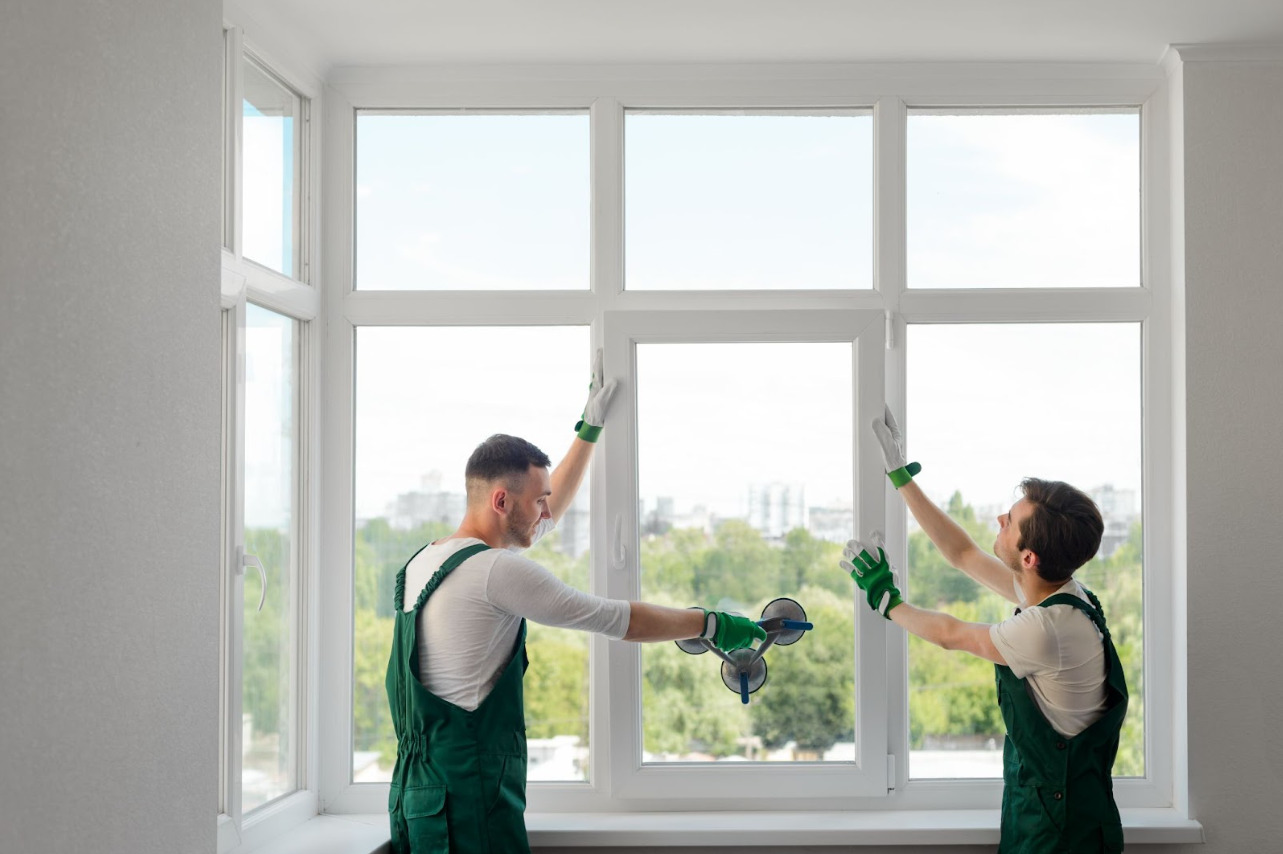 Your home's windows play a crucial role in aesthetics, energy efficiency, and overall comfort of your home. This article aims to be a resource to help you make informed decisions that not only elevate your living space but also increase your property's value. 
In the following sections, we'll take a deep dive into key considerations, window types, materials, budgeting, installation, and maintenance – all aimed at guiding you towards a successful window-buying journey.
How to Buy New or Replacement Windows For Your Home
Step 1: Understanding Your Needs
Before you venture into the world of window options, take the time to assess your specific requirements. Factors such as insulation, noise reduction, architectural style, and personal preferences should guide your choices. 
This initial step lays the foundation for a well-informed window purchase. If you're looking to enhance your home's energy efficiency, consider windows with double or triple glazing. For noise reduction, laminated glass can significantly decrease external sounds, creating a peaceful indoor environment while also saving on monthly heating and air conditioning costs.
Step 2: Exploring Your Options: Types of Windows
Single-Hung and Double-Hung Windows
These classic options are known for their traditional charm and practicality. Single-hung windows feature a movable bottom sash only, while double-hung windows offer both upper and lower sashes that can be opened. Double-Hung windows are not only versatile in terms of ventilation but also easier to clean and maintain. You can add a full screen to enable you the ability to lower the top sash for ventilation, while keeping children and pets safe from leaning out an open bottom sash window. 
Casement Windows
Casement windows are hinged at the side and open outward. They provide excellent ventilation and unobstructed views due to their design. These windows are especially effective in catching natural breezes and directing them into your home.
Sliding Windows
Ideal for contemporary homes, sliding windows slide horizontally to open. They are easy to operate and provide a modern aesthetic. Sliding windows are also an excellent choice for spaces with limited vertical clearance. When choosing sliding windows, you lose some efficiency in allowing air to infiltrate your home. 
Awning Windows
Hinged at the top and opening outward, awning windows are great for allowing fresh air in even during light rain. Their design prevents rainwater from entering while still providing proper ventilation.
Picture Windows
Picture windows are fixed and don't open. They are perfect for framing scenic views and flooding rooms with natural light. Picture windows can be a stunning addition to rooms where you want to showcase the beauty of your surroundings.
Bay and Bow Windows
These windows extend outward from the house, creating extra space and enhancing curb appeal. Bay windows typically have three panels, while bow windows consist of four or more. These windows not only add architectural interest but also create cozy alcoves inside your home.
Step 3: Choose Frame Materials for Windows
Vinyl
Vinyl frames are popular for their low maintenance, energy efficiency, and affordability. They are resistant to moisture and don't require painting. With a wide range of colors and finishes available, vinyl windows can match various architectural styles. They are the #1 choice of most homeowners and carry a LIFETIME WARRANTY.
Wood
Wood frames offer a timeless look and excellent insulation. They can be stained or painted to match your home's aesthetic, but they do require regular maintenance. Choose wood frames if you value classic beauty and don't mind the upkeep.
Aluminum
Aluminum frames are durable, sleek, and resistant to corrosion. However, they conduct heat, which can impact energy efficiency. These frames are often chosen for modern and industrial-style homes. 
Fiberglass
Fiberglass frames are known for their strength and durability. They expand and contract at a rate similar to glass, making them less likely to develop leaks. 100% Fiberglass is a great option for extreme weather conditions but the added costs sometimes does not meet a Homeowner's needs. Watch out, some manufacturers sell FIBREX which is NOT 100% fiberglass.
Step 4: Consider these Factors
If you're choosing a window, here are some additional factors you'll want to consider.
Energy Efficiency

: Select windows with proper insulation and energy-efficient features to reduce utility costs. The ENERGY STAR label indicates high-performing, energy-saving options. Look for windows with low U-factor and Solar Heat Gain Coefficient (SHGC) values for optimal energy efficiency. The lower the number, the better the window with energy efficiency.

Window Size and Placement

: Carefully consider window sizes and their placement to maximize natural light, airflow, and aesthetic appeal in each room. South-facing windows receive the most sunlight throughout the day, while north-facing windows offer consistent but softer light.

Tax Rebate

: Carefully consider window efficiencies and tax-rebatable purchases. The US Government and Energy Star have changed the requirement for Tax Rebates starting October 1st, 2023. Now Most Efficient Windows (Energy Star Named) with a .20 U factor are needed for Tax Rebates. Most windows will be Triple Pane Glass to meet these new laws. 
Step 5: Take Accurate Measurements
Ensure precise measurements of your window openings. Professional measurement services can help avoid costly mistakes. Measurements should account for both the width and height of the opening. Tom Adams always measures twice to ensure accuracy.
Step 6: Plan Your Budget
Create a comprehensive budget that covers both the cost of the windows and potential installation expenses. Remember that quality windows are an investment. Factor in additional costs such as hardware, locks, and weatherproofing. Tom Adams represents over 10 different types of windows, in 6 styles and 30 different colors from 4 different manufacturers.
Step 7: Making the Purchase
Explore reputable window manufacturers and suppliers. Read reviews, seek recommendations, and evaluate product quality and customer service. Look for manufacturers that offer customizable options to match your specific needs. Need financing, ask your Tom Adams Representative. 12 Month Financing is available.
Skip the Steps. Call Tom Adams
Tom Adams Windows and Carpet have been the premier window installers in the Philadelphia, Bucks County, Montgomery County, Delaware County and shore points and northern Jersey- basically the Tri-State Area since 1955. Thousands have trusted us with their installation needs. With a collection of styles, materials, and sizes, Tom Adams has a window as unique as your home. Visit one of our showrooms, or get a free in-home quote today.
Conclusion
Purchasing windows for your house is a significant decision that affects your home's visual appeal, energy efficiency, and overall comfort. By following the steps outlined in this guide – understanding your needs, exploring window types and frame materials, considering energy efficiency, sizing, and placement, and making informed purchases – you'll be well-prepared to select windows that not only enhance your living space but also provide lasting value.
Shop where the professional Builders shop. TOM ADAMS WINDOWS AND CARPETS, the most nationally awarded window company on the east coast.